About Us
Vipassana Bhavana is a general incorporated association established to convey Vipassana meditation correctly all over the world to eliminate mental impurity and bring about the mind of peace. Our management consists of the donations from all of you.
Corporation Profile
Corporation name
Vipassana Bhavana General Incorporated Association
Representative Director
Tomohiro Fukuzawa
Office address
〒272-0023
Chiba Prefecture Ichikawa City Minamihachiman 4-2-5
Representative profile
Tomohiro Fukuzawa, representative director of Vipassana Bhavana Corporation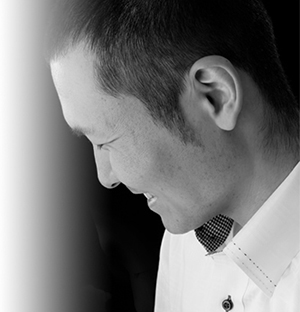 Started pursuing the truth of life from the twenties. Has learned a wide range of topics such as philosophy, psychology, coaching, ability development, and practiced fasting, misogi, meditation, and so on.
Under such circumstances, met the elder of Thailand High Monk Pra Churnchai and received direct guidance of Vipassana meditation. After the training, was recognized as the first Japanese meditation instructor.
In order to ensure that people all over the world can gain inner peace by practicing Vipassana meditation correctly, established Vipassana Bhavana General Incorporated Association and became the representative director.
As a lay practitioner, he observes the five commandments and continues to convey the magnificence of Vipassana.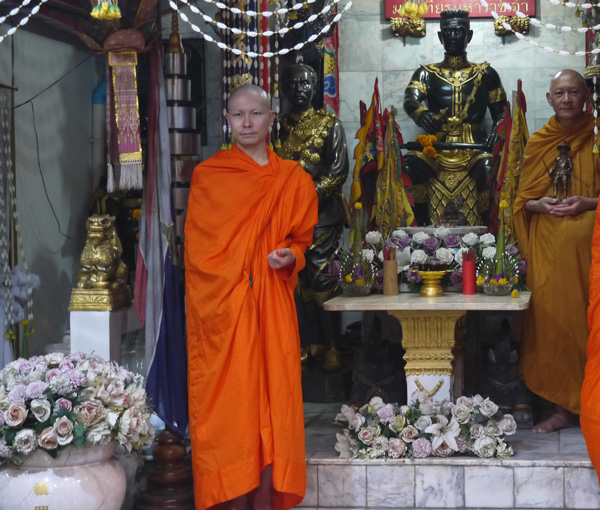 Adviser introduction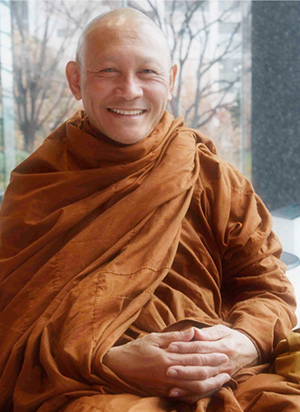 Elder Pra Chan Chai
Thai's official Buddhism overseas evangelist. At the Mahasi meditation center of Elder Maharashiya, a senior elder of the Theravada Buddhism of Myanmar, received meditation guidance from Elder U. Jatilla and received the highest ranking as a meditation instructor.
Since then, he has been teaching meditation in Japan, Thailand, Myanmar, Sri Lanka, Malesia, Russia, Austria, Switzerland, Finland, etc. for 26 years as a meditation teaching master.
Recommendation from Elder Pra Chan Chai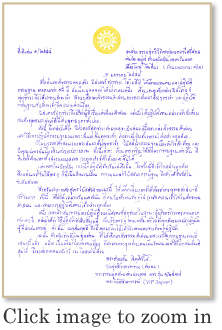 Mr. Fukuzawa is a rare person who has been spending more than 15 years to pursue the truth. He continues to seriously learn the truth and practice Vipassana meditation that Buddha preached.
Mr. Fukuzawa's attitude to understand through self-experience, not just to believe in the teachings, is exactly what Buddha taught to his disciples.
Mr. Fukuzawa will be able to correctly convey the truth and Vipassana meditation that Buddha has preached.
Above all, "Vipassana", which is the basis of the meditation society, is the most important meditation in the teachings of Buddha. It is the only meditation method that can completely eradicate all human greeds and foulnesses.
However, because nowadays it is not practiced frequently and few people understand its essence correctly, Vipassana has not spread worldwide.
In this "Vipassana" meditation event, the meditation can be practiced correctly by the general public working in modern society, and as a result they can understand the truth, without the usage of esoteric Buddhism terms.
I think this event is feasible because Mr. Fukuzawa has a career of more than 10 years as a management executive, and he is a practitioner who practices and understands correctly.
I hope that everyone in Japan will learn the truth and Vipassana, and many people will find inner peace and happiness.
Phra Chan Chai